Foosball tables come in three basic types: stand-alone, tabletop and multi-game. All have their advantages and disadvantages. None of them are necessarily better or worse, it all comes down to what you're looking for. The price range for both is quite different, as is the quality and overall playing experience. Consider who it's for and what you want to get out of it.
Stand Alone
A stand-alone (pictured above) foosball table is the traditional version. It stands on it's own. It comes with legs attached, and therefore is a lot bigger than a tabletop, while also costing a lot more as well. However, a quality stand-alone will last a long-time and provide more authentic play. It's ideal for older children, teenagers, and adults, and anyone in general who wants to play competitively.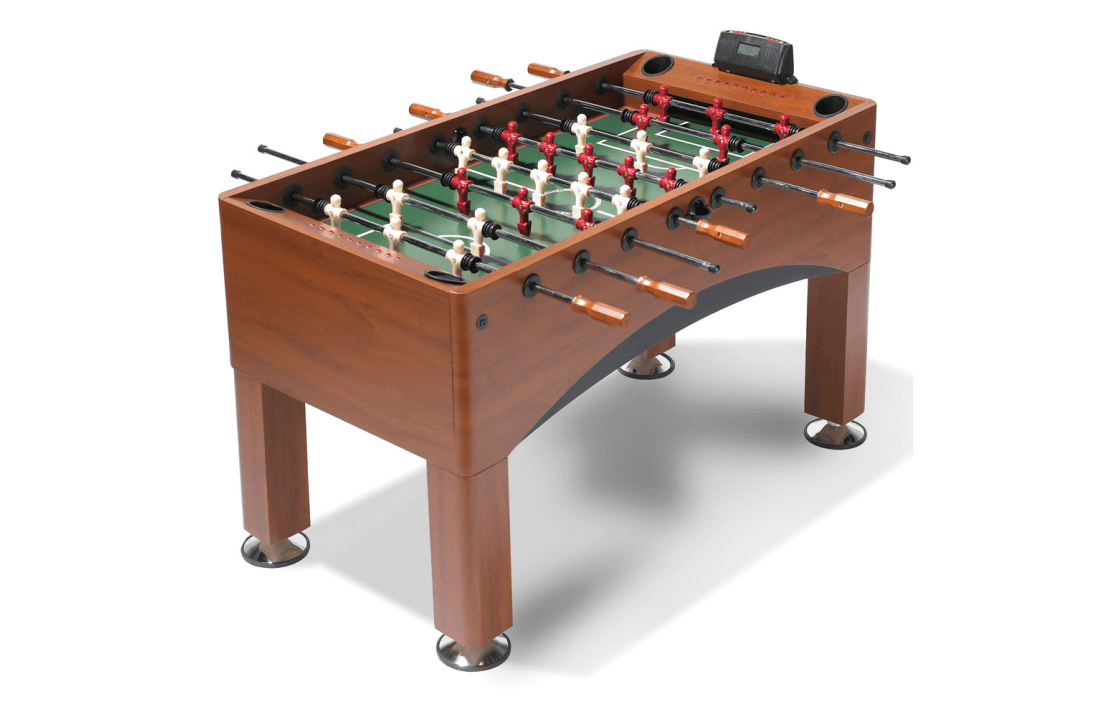 Tabletop
A tabletop on the other hand is designed to sit on top of sturdy surface. It's a lot smaller, lighter, and can be transported around the house or taken anywhere you want to go. What's neat about tabletops is that you can set them on a table, floor, or any hard surface, depending on what is most comfortable for the players. The quality of tabletops vary, just like stand-alone versions, with some being made out of plastic.
They are ideal for young children just starting out and beginners who are testing the game out to see if they'll like it or not. They are far less expensive, so this might be the way to go if you just want to get your kids a toy to play with until they get board. If you buy one, be sure it the base has non-scratch, non-slip pads to protect the surface it's on.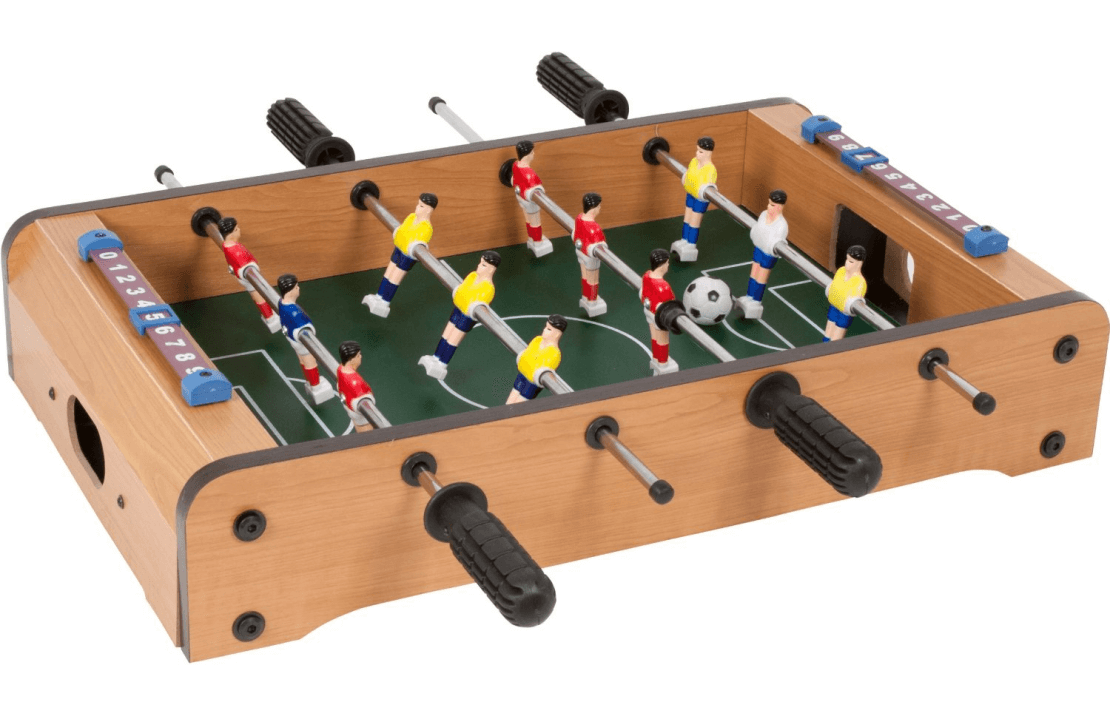 Multi-game
Another type is a multi-game, which includes a foosball table that can be converted into many other games, such as air hockey, table tennis, chess, checkers, bowling, shuffle board, and so on. This is ideal if you have a lot kids who like to play a lot of different games, but aren't really serious about any of them. It's also very space-efficient for those who don't have a lot of room in their home for games.
Converting from foosball to another game involves removing the rods and placing one of the other surfaces on top. Multi-game tables are available in stand-alone and tabletop versions. They are more expensive, but offer a lot of variety for those who want it.