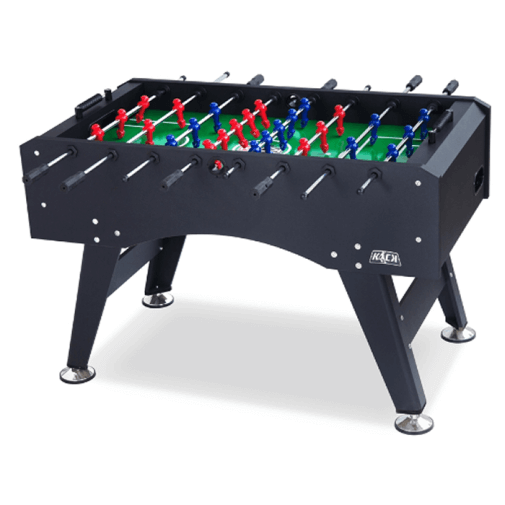 KICK 55" Topaz Foosball Table
55"(L) x 30"(W) x 36"(H)
115 lbs
The non-slip wooden handles that are coupled with steel rods allow the table to take some punishment from strong blows and jerks during a game. The rubber stoppers ensure that the players don't slam the men against the wall in an intense game.
The men are made of hard plastic and can withstand some hard beatings for a couple of years before they need to be replaced - this adds some serious durability points.
Read Review
Check Latest Price
---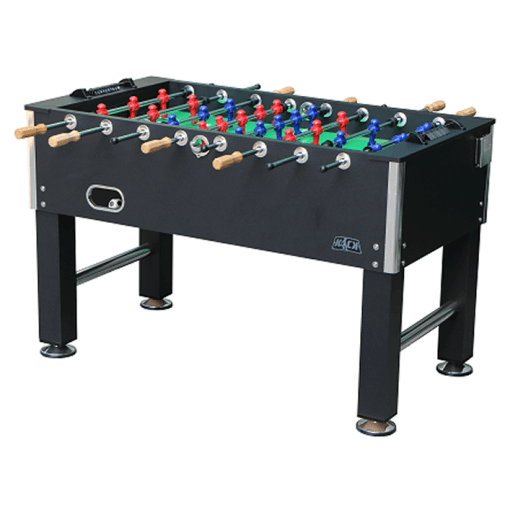 KICK 55" Triumph Foosball Table
55"(L) x 30"(W) x 36"(H)
135 lbs
With its black, smooth finishing touch, this table matches and blends perfectly with furniture and has a modern appeal, allowing it to be displayed in any room. The black metal body over the wooden design gives it a more modern and sleek style that provides an expensive look despite its mid-level price.
Read Review
Check Latest Price
---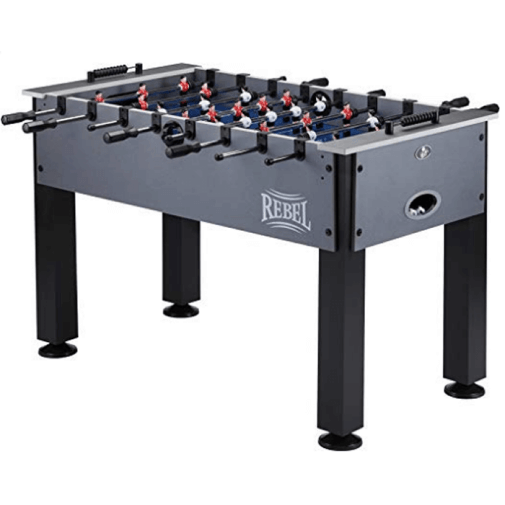 Fat Cat 54" Rebel Foosball Table
54"(L) x 31"(W) x 30"(H)
86 lbs
Manufactured using superior strength MDF, and boasting burly 1/4" walls, this terrifically tough table will withstand even the most grueling gameplay.
The steel rods are resilient enough to withstand some seriously savage shots from your more robust rivals, and the table carries enough weight (almost 90 pounds) to prevent it waltzing across your games room mid-match.
Read Review
Check Latest Price