The 4 Must-Have Accessories for Your Foosball Table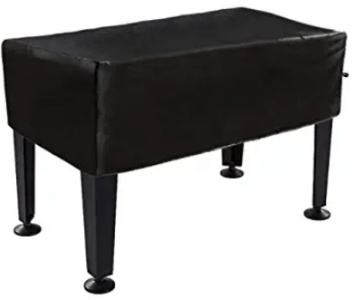 The way to master foosball is time, patience, good coordination and maybe even learning a few skills from professionals. However, as much as all these enable you to be the best player, accessories boost your gameplay further. Good accessories can help guarantee the best performance.
Here are four that you cannot fail to have on your foosball table:
1. Foosball Table Covers
2. Foosball Handle Wraps
3. Foosball Stretch Goal System
4. Tournament Quality Foosballs
Foosball Table Covers
This is perhaps the one accessory you should not miss for your foosball table. You may be wondering why anyone would want to cover that magnificent table with a stupid ugly cover. You could easily have spent over $1,500 to buy your foosball table, so why should you cover it up?
If you are wise, you will know the risk of leaving a foosball table exposed. Anything could get on the surface and ruin it; including dust, any small particles and even spilled drinks when you are having a party. So why would you not spend a bit of extra cash on a good cover to keep it nice and safe and in top condition? It doesn't have to be ugly, and it will protect your table, increasing its lifespan and also maintaining its swag.
View Covers on Amazon
Foosball Handle Wraps
Have you ever been playing foosball, and the competition is getting tough? You are sure that you are going to win, but the pressure gets the best of you, and it comes out in the form of sweaty hands. You lose the grip, and you lose the game.
Well, foosball handle wraps are here to assure you that never happens again. You may wonder exactly what these hand-grip saviors are.
Foosball handle wraps are just tape that you attach to the handles of the foosball table to allow you to have maximum grip, hence increasing your performance. It is what foosball pros use, and I assume you are pro too or want to be pro one day; so why not get the wraps and be the winner you deserve to be?
An additional advantage is that most shops that sell these wraps can allow you to test them out before deciding the one you want to buy. While testing it out, remember to play until your hands get sweaty. That way, it will be easier to know what kind can hold your grip for longer.
View Handle Wraps on Amazon
Foosball Stretch Goal System
The most important skill in foosball, as you already know, is the pull shot. It is a skill that if you master, you might as well be given the winning trophy. The stretch goal system is basically here to help you out in that area.
It is a training system that once installed on your foosball table, can help you enhance your push and pull shot in 12 levels of difficulty; from beginner to impossible. If you practice with this training system for as little as just eight weeks, there will be no stopping you once you get in the game.
The stretch goal system has three components; which are the stretch goal itself; the snake trainer that helps you improve your rollover shot in seven levels of difficulty and the practice plate that helps you practice shooting at the corners of the goal.
Tournament-Quality Foosballs
There are things that, as a foosball enthusiast, you just have to consider when you want to play foosball, and one of them is a good ball. Most people think that the ball does not have anything to contribute when it comes to the performance of your game so they end up sticking to the ball that came with the table, which mostly ends up disappointing them.
The truth is that even good foosball tables can come with low-quality balls, and when that happens, do not be tempted to give up on foosball. Instead, go out and buy tournament-quality balls that will enhance your performance.
There are four different types of foosballs: The cork foosball, the textured foosball, the smooth foosball, and the traditional soccer ball. The best type is perhaps the textured foosball, which has both the feel of cork and smooth types.
To view our article on the different types of foosball balls, please click here.
---
Featured Table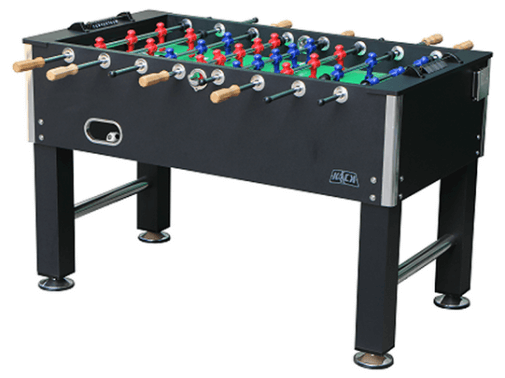 KICK Triumph Black
Combining high quality gaming, durability and stylish looks at a price point which won't break the bank, the 55" KICK Triumph Black is one of the best value foosball tables in the market today.
Read Table Review
Check Latest Price