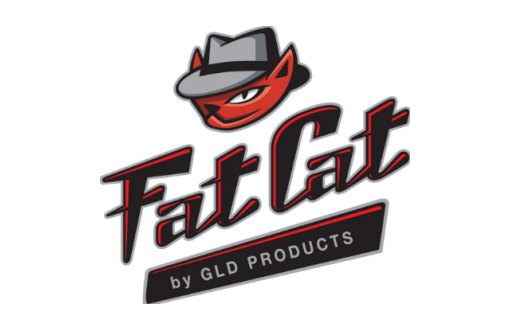 Composite Rating:
Pros
Attractive, sturdy, level playfield, fast gameplay, affordable
Cons
Durability concerns long-term, assembly issues
Buy
Specifications

Materials
PVC laminate
Board Thickness
3/5″
Rods
3/5″ hollow steel
Dimensions
58″L x 30″W x 34.5″H; 119 lbs
Features
Robo style players, tournament size rods
Price
$$ (check here)
Warranty
90 days
Manufactured
China
Durability
The Fat Cat Sheffield cabinet is made out of PVC laminate. Basically, it's pressed wood that is covered with a type of laminate to provide more resistance to moisture. One of the biggest issues with pressed wood is that it absorbs moisture, which can cause it to split or warp over time. Hence, while pressed wood isn't the most durable, the laminate covering helps.
Cabinet thickness plays a role in durability. Higher quality tables are usually at least 1″ thick, and the most durable cabinets are 1.5″. The Fat Cat Sheffield is about 3/5″, which falls a little short. The Atomic Pro Force has a 1″ cabinet and actually costs less. However, at 119 pounds it does have good weight, which helps with durability.
A plus is the 3/8″ thick playfield. Like the cabinet, a thicker playfield means it's more durable. Some tables in this price range have a 3/16″ field, so this one won't be as susceptible to warping.
Gameplay
As mentioned, the Sheffield has good weight to it, so it will likely be fairly stable during gameplay. It might move some if adult players are aggressive with it, but overall it's fairly sturdy for the price.
The 3/8″ playfield has good thickness, which increases the likelihood that it will stay level over a longer period of time. Anyone who has played foosball knows the importance of a level field. It prevents dead spots and contributes to quality of play. The leg levelers will also help create a level surface if the table is on an uneven floor.
The hollow steel rods are said to be tournament sized in the product description. I'm not sure if that's true or not, but hollow rods are lighter and used on higher end tables. This allows the gameplay to be faster and more appealing for skilled players. The rods have good thickness as well, which makes them less likely to bend or break.
It doesn't have counterbalanced men, but very few tables do. Even some of the better tables out there don't have this feature.
Because of it's weight, the hollow rods, and level playfield, the Sheffield provides fast and quality gameplay overall.
Aesthetics
This is an attractive table. The black and silver cabinet combined with the chrome and green playfield gives it a lot of visual appeal. Despite weighing more than 100 pounds, it has a sleek appearance, and the robo style players are very clean. Overall, this table looks great.
Who's It For?
It's for those who want to spend less than $500 on table but want quality gameplay. It's primarily suited for kids, teens, beginners, and perhaps intermediate players. It's heavy enough to handle aggressive play. The only real question is the long-term durability of the cabinet.
Customer Reviews
Store 1:

Walmart:
Composite: 4.0
What customers had to say:
sturdy
questions about durability
good for the price
plays well
missing pre-drilled holes
Check the best price of Fat Cat Sheffield Foosball Table at Amazon.com